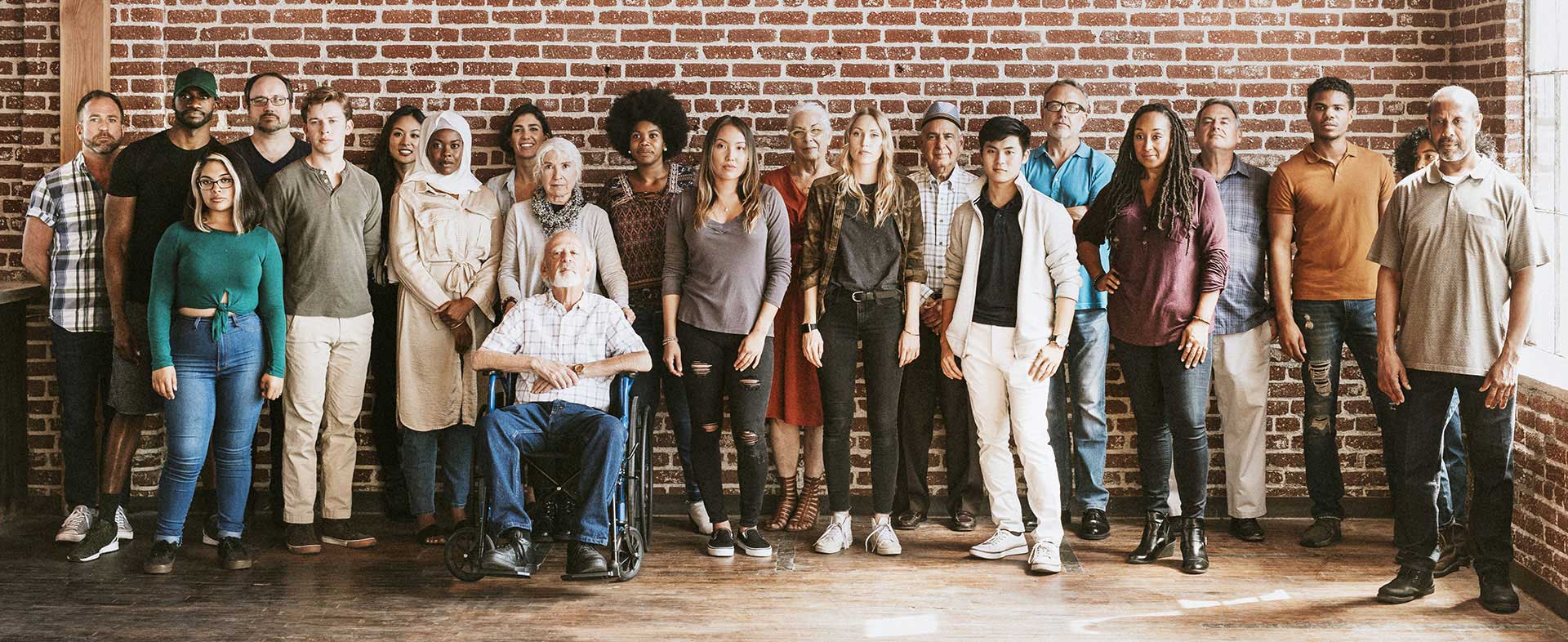 Slide 1
Specialist
ADVICE
GUIDANCE
TRAINING
SUPPORT
Need help to identify the correct funding? The founders of third sector connect have cumulatively secured circa £12m in grants for multiple organisations. Let us help you.
We can partner with your organisation to provide the knowledge and support needed to help you and your organisation to get started and continue to grow.
Have you identified areas of potential improvement? We can provide you with a bespoke service to help you to develop the skills needed to grow your organisation.
Pathway
Initial Governance Health Check

Access to templates and governance improvement materials

Provides signposting advice and guidance on available funding opportunities

Ezines & email bulletins with funding information, training opportunities and sector news

Application support available at 10% commission
Partner
Client Advisor Role

Initial Governance Health Check

Support clients access public funding

Provides general advice and guidance on available funding opportunities

Revenue Funding (for example £10,000 p.a. projected range)

Recommended package for small Capital

Funding projects (up to £15,000)

Light Touch Service: Assists clients to identify need and develop project ideas

Ezines & email bulletins with funding information, training opportunities and sector news
Premium
Periodic Governance Health Check

Support clients access public funding

Drafts applications on your behalf

Provides monthly advice and guidance on available funding opportunities

Revenue Funding (for example £10,000 to £30,000 p.a. projected range)

Provide general client information, advice, guidance and practical support to complete and submit applications and tenders.

Helps you consult and engage with your stakeholders

Recommended package for small to medium Capital Funding projects (range £15,001 - £50,000)

Ezines & email bulletins with funding information, training opportunities and sector news
Premium +
Quarterly Governance Health Check

Support clients access public funding

Drafts applications on your behalf

Presents your project to funders, local councils or government departments

Provides tailored advice and guidance on available funding opportunities

Revenue Funding (for example £30,000+ p.a. projected range)

Provide bespoke client information, advice, guidance and practical support to complete and submit applications and tenders.

Helps you consult and engage with your stakeholders

Facilitates discussion with partners about collaboration

Recommended package for Capital Funding projects (range £50,001 - £100,000)

Works with other specialists like architects

Advises and guides on project delivery and monitoring & evaluation requirements

Ezines & email bulletins with funding information, training opportunities and sector news
Available via hourly rate, daily rate or project estimate on a case by case basis
Monitoring and evaluating projects.

Research and social impact analysts specialising in the use of economic and financial valuation tools

Strategic planning services to develop short, medium and long term objectives.

Technical documentation incl. business plans, economic appraisals and feasibility studies that help leverage investment for capital and revenue projects.

Consultation

Research

facility and service reviews as well as aligning projects to local, regional and national strategy and policy.

Bespoke project management service which involves collaborating with you to coordinate all administrative and management functions associated with your organisation or service,
Tendering For Third Sector Organisations,

Successful Bid Writing,

Planning For Social Enterprise And Facility Development

Governance

OCN Accredited Courses

Employability (Can Include Work Placements)

Autism Awareness

Autism & Sport

Cyberbullying / Bullying Awareness

First Aids (Emergency, Paediatrics Etc)

Manual Handling / Health & Safety

Accounts (Basic & Advanced)

Project Management

Child Protection

Lobbying / PR Social Media

Marketing

Customer Service
Capacity Building

Racism / Cultural Awareness

Funding - Sourcing & Applying

Mental Health / Suicide Awareness

Gift Aid

How To... (Constitute, Be A Treasurer, Chair, Take Minutes Etc.)

Governance

Hr, Training & Employment Law

Conflict Management

Communication Skills

CV & Interview Skills

Prejudice & Discrimination

Business Management

Sales

Retention Management

Information Technology (It)

Web Design

Recruiting & Managing Volunteers
Risk Assessment

Fitness / Sports Qualifications

Beauty Courses

Essential Skills - Literacy, Numeracy & It

Horticulture

Good Relations

Shared History

Community Development

Music Production - DJ Etc

Management & Leadership

Credit & Finance

Financial Literacy

Developing Skills For Employment

Diversity / Cultural Diversity

Personal Development

Music Therapy

SIA (Security Industry Authority)

CSR (Construction Skills Register)

Food Hygiene